10 Reasons to Hire a Real Estate Lawyer in Goa
By Barbara Craig, Attorney at Law Firm
For most people, home ownership is the most significant financial investment ever made. Whether you're buying or selling real estate, hiring a real estate attorney will protect you against the unexpected, and ensure a smooth and low-stress closing.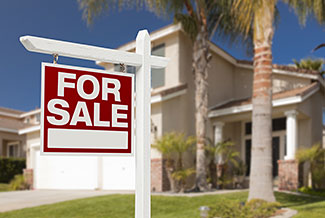 Your attorney has no personal interest in the outcome of the transaction other than making sure you, the client is taken care of. All other parties assisting you in the transaction have a financial interest – namely, commission payments – far greater than your attorney and may steer you to make decisions based on their financial gains instead of yours.
A real estate lawyer will protect your rights and interests in the transaction. They are the only party in the transaction truly "on your side." Only an attorney is qualified to explain the law to you and provide legal advice.
A real estate attorney has the experience and training to handle real estate issues and problems that most people don't expect. Because attorneys review many contracts and have an in-depth understanding of the law, they can help you avoid complications or unforeseen situations.
Your attorney will review and modify the real estate contract during the attorney review period to ensure your needs are met and your interests are protected. The real estate contract and sale agreements used here in the Goa area are based on Portuguese Law that is beyond the understanding of many real estate agents/brokers, much less the average person, so having a qualified expert available to explain the terms of the contract and/or propose modifications to it is in your best interest.
What happens if the property has an illegal structure, termites, lead paint, asbestos, or other potentially hazardous conditions? Inspection contingencies need to be clearly defined and met to ensure you know exactly what you are getting in your purchase. Your attorney can help you draft these contingencies to make sure you don't end up unknowingly buying a home or property with costly defects.
If there is an issue with your deal, what are your legal obligations if you back out of the contract? Can you get your earnest money back? Will you owe the other party any money for changing your mind? An attorney will explain to you the repercussions of cancelling the contract so you are fully aware before you decide to take the next step.
Your attorney works with your mortgage loan officer, the other party's attorney, and the real estate brokers to make sure that appropriate dates are set for attorney approval, home inspection, title search, mortgage commitment, and other contingencies, to keep your purchase on track and close it without unnecessary delays.
Your attorney will also review all documents, including the property deed, legal descriptions, mortgage loan documents, the closing documents, and the title and the title insurance policy. Even minor mistakes in these documents can create big title issues and significant delays in your transaction.
Your attorney will review the real estate financial settlement/payment statement to ensure that you are being charged exactly as you agreed, or the appropriate credits are being issued as per your contract terms. It's nearly impossible to correct errors after a real estate transaction is closed and unless these complex documents are reviewed closely by an experienced eye, it's easy to overlook errors.
You'll receive something of priceless value: peace of mind! You'll feel confident knowing a level-headed, independent, and experienced real estate attorney is on your side to help you get your through what can be a stressful transaction.